Milling Motor
1050 FME-1 1050 Watt

Your Benefit
MAXX-Power 1050 Watt motor
Full wave electronics for constant performance and speed
Soft start-up and starting current limitation
Stainless steel motor flange with double bearing for higher milling performance
Milling tool change - easy and quick via spindle lock
Electronic overload protection prevents overheat of the
Carbon brush switch-off to protect the motor
Able to use a flexible shaft
Rubber mains cable with patented quick-action lock. Other lengths available on request.
Technical Specification
Scope Of Delivery:
Milling motor, precision collet, clamping nut, user guide, concentrity certificate.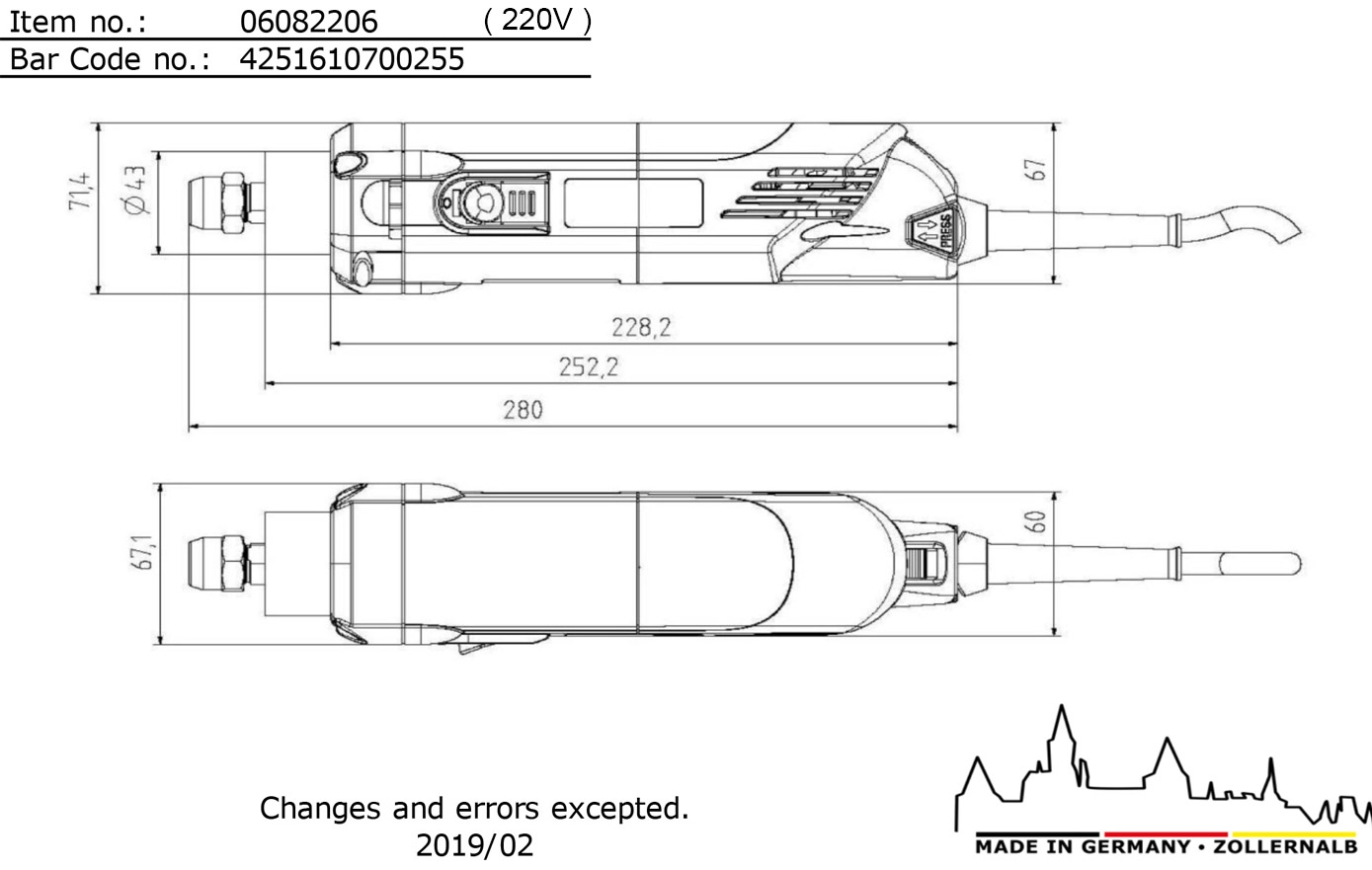 AMB-ELEKTRIK GmbH ∣ GERMANY ∣ www.amb-elektrik.de